About
Human activities are subject to many types of rules that structure human societies. Broadly speaking, rules are "in force" in a society or group when its members tend to promote some ways of doing things as desirable or appropriate and tend to repress other ways as harmful or inappropriate. The ability to establish and follow rules in this general sense allows humans to maintain complex practices and institutions, including linguistic, economic, moral, legal and political institutions. In other words, it underlies unique forms of cooperation, social organization and culture that characterize the human form of life. This is a feature of human life that is studied by philosophers, cognitive scientists, psychologists, and sociologists. But as the philosophers who investigate the nature of rule-following indicate, rules and rule-following are far from transparent.

As a result, both philosophers and scientists are interested in the phenomenon of rules and rule-following. Because the phenomenon is complex and difficult to analyze, different focuses and approaches have been taken. Some theories have focused on quite abstract, often conceptual issues concerning the nature and constitution of rules, even raising the issue of how rule-following is so much as possible. Other theorists have systematically studied specific aspects of the phenomenon, including evolutionary, ethological, sociological, cultural and psychological ones.

Despite the thematic interconnection of these inquiries, their impact outside of their original domains of investigation has long been limited. But times change, and there is nowadays a growing recognition that our understanding the phenomenon of rule-following (its nature, precursors, evolution, cognitive basis, development, etc.) requires not only the division, but also the integration of our theoretical work: one that combines conceptual analysis with theory building, modelling and empirical research. The aim of this conference is to provide the platform for such analysis and synthesis, allowing researchers from different theoretical traditions to share and discuss their ideas in an interdisciplinary spirit.

We especially invite and welcome contributions on the following topical issues:

* How do philosophical theories of rule-following fare in the light of empirical research?
* What are rules and how are they constituted?
* What kind of behavioral and cognitive abilities are involved in, or required for, rule-following?
* How do human beings develop into normative creatures?
* What is the role and influence of rule-governed practices on the human form of life, both at the collective and at the individual level?
* What kind of evolutionary considerations may shed light on the emergence and resilience of rule-governed practices and institutions, and the corresponding abilities or motivations?
* Can non-human animals (particularly primates) establish and follow rules of sorts, so that we may learn from their case something about the origin and nature of our own capacities?


Info for participants
Conference Fee:
Participants - 70 EUR
Visitors - 35 EUR

ACCOMODATION

We recommend accommodation in one of the following hotels, as they are each located on or near the square, very close to the conference site.

  Boromeum Residence
  Špitálská 183
  500 03 Hradec Králové
  T: +420 727 920 882
E: info@boromeum.cz
  www.boromeum.cz/en

  Hotel Nové Adalbertinum
  Velké náměstí 32
  500 03 Hradec Králové
  T: +420 495 063 111
  E: recepce@noveadalbertinum.cz
www.noveadalbertinum.cz/en

  Hotel U České koruny
  Tomkova 180/11
  500 03 Hradec Králové
  T: +420 727 920 882
  E: info@uceskekoruny.com
www.uceskekoruny.com

  TRANSPORTATION

Transport from the Prague Airport to Prague Central Train Station is easiest either with a taxi just outside the doors across from where you pick up your luggage, or with the Airport Express Bus (AE). The bus stop is situated in the public transport area in front of Prague Airport's Terminal 1 check-in area. You can buy the ticket directly from the driver. Be aware that the ticket is valid only on this particular line. The price is 60 CZK. The AE Bus has an interval of 15-30 min (from 5:30 to 22:00) and the travel time to the Main Station is 33 minutes. A taxi will be closer to 300 CZK. Uber and Bolt are other options, though be aware that neither service is available in Hradec.

The travel time from the Prague Central Station to Hradec Králové is about 1 hour and 50 minutes. You can buy the ticket at the Station or via web application: https://www.cd.cz/en/eshop/. The price is from 150 – 200 CZK.

The best travel option in Hradec Králové is to walk or use public transport. Tickets can be purchased at newsstands, or you can buy them directly from a bus driver. To get from the Central Station of Hradec Králové to the Faculty of Philosophy you can ideally take a bus (n. 5, 15 or 16) to the stop Adalbertinum and then walk about 400 meters. Bus tickets are 30 CZK. Taxis inside Hradec are generally 100 CZK (+420 605 123 456). Bus drivers tend not to be able to make change for anything over 100 CZK, and often credit cards are not an option, so you should try to have change with you when you use public transportation.


Organization committee: Vojtěch Zachník, Petr Matějíček, Zuzana Sixtová

Contact:

Vojtěch Zachník
zachnvo1@uhk.cz

Petr Matějíček
petr.matejicek.1@uhk.cz

Venue

Philosophical faculty od the University of Hradec Králové (nám. Svobody 331, 500 02 Hradec Králové 3).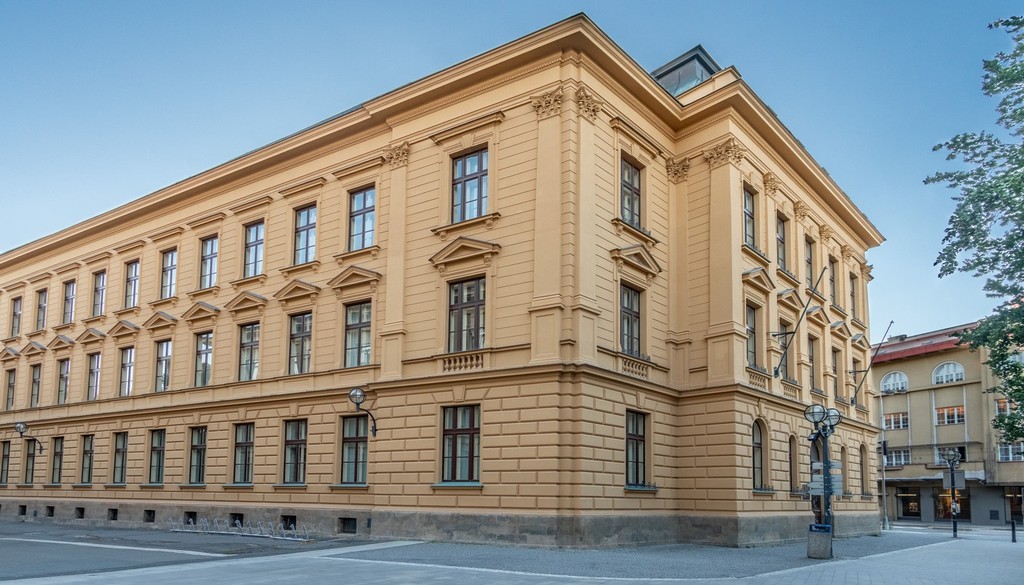 &nbsp&nbsp&nbsp